Because all good things come in three's, here's my third giveaway.
A hat trick of giveaways, if you will.
And this one is probably the easiest for me, because this review pretty much writes itself -
Delivered straight to your door
Entertain your kids without the assistance of electronic devices
Passively educate them while they're attempting to glue their fingers together
Pat yourself on the back for doing craft activities with your kids
all from the comfort of your lounge room
Wearing elastic waisted pants. Or Pyjamas
With wine. You, not the kids
Kids Activities Delivered is a genius Aussie company who have put together themed activity boxes that will both entertain and educate your little people.
You can choose from five themes:
The website lists the different activities associated with each theme, so you can choose the box that best suits your kids' interests and abilities.
I saw "make your own snow globe" and was immediately all WE ARE DOING ANTARCTICA! without even consulting my kids.
Our package arrived addressed to the kids, which gave them as much excitement as opening the package itself.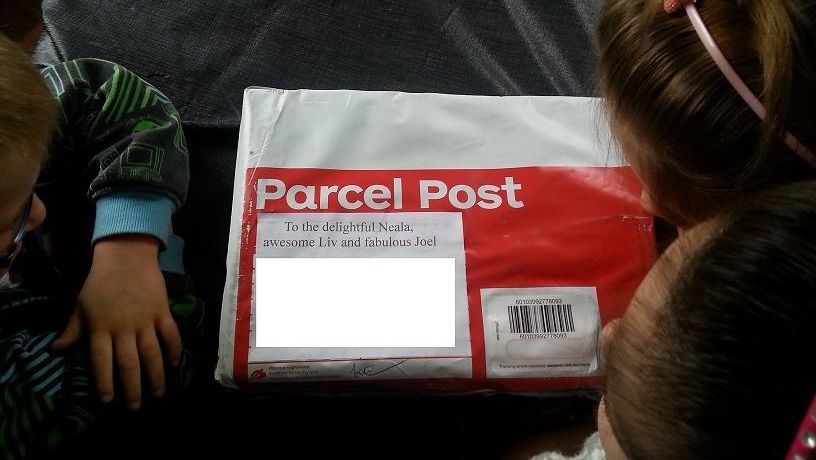 It's the little things that really excite my little people
We commenced crafting over the Easter break and school holidays.
I'm not going to lie, I expected it to be painful for a completely craft-less anti-activity participator like yours truly. But once I got that first whiff of craft glue and spotted the googly eyes, I was in.
Please enjoy my exceptionally amateur attempt at a little photo montage of our crafting in action: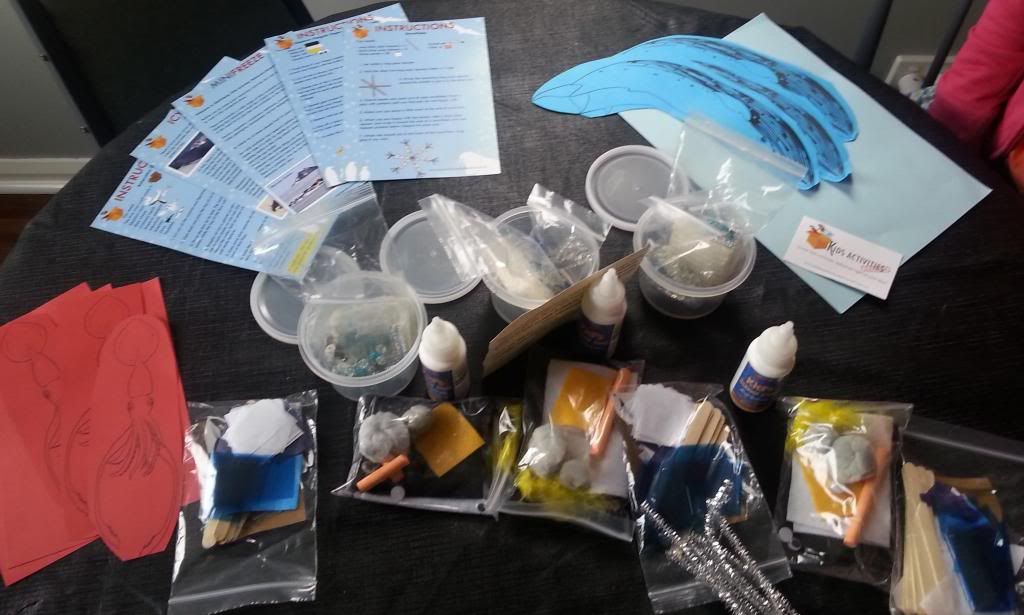 Behold, the Antarctica Activity Box.
Love that there is three of everything, right down to the last sparkly pipe cleaner.
Penguin Finger puppets. Featuring googly eyes recently shot out of Mstr5's nose
Snowflakes. The girls nearly lost their shit over the sparkle and bead factor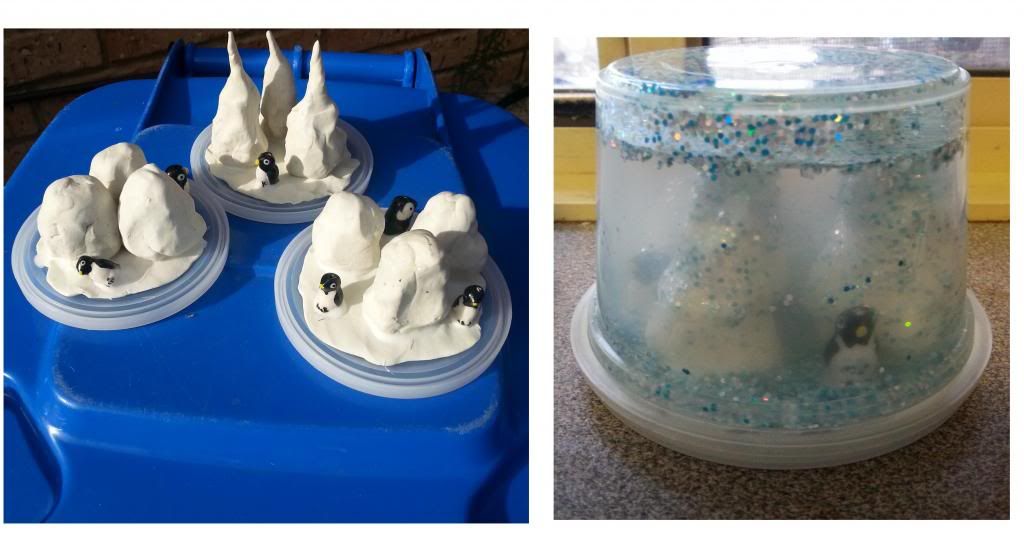 Snow Globes. Just pretend the lumps of white clay are glaciers.
Took every ounce of my being to stop my OCD self from making the glaciers more.....glacier like
I did not lose my shit once. I almost went postal at one point because Mstr5 insisted on inserting the googly eyes into his nostrils so he could make them shoot across the table with one rapid fake sneeze.
Delightful, and not part of the included activities.
I didn't get photos of the diorama, and while I'd like to be able to offer an appropriate excuse, the truth is, I was too busy creating craft glue shapes and gluing my fingers together.
Am nothing if not totes mature....
With the added bonus of Mstr5 discovering a new talent that I'm sure he'll gladly whip out for the next school talent show.
Win a Kids Activities Delivered box
For your chance to win, complete the entry form below.
Entries close Tuesday 20th May
Entry is open to Australian residents only

Entries open Tuesday 13th May

Entries close midnight (WST) Tuesday 20th May

Only entries completing all required sections of the entry form will be valid

One (1) entry per person

Winners announced on the Facebook Page Wednesday 21st May

Winners have seven (7) days to respond before I display my frustration and disappointment via inappropriate words made from the leftover craft glue, then conduct a redraw

Prizes issued by Kids Activities Delivered.
Must now go make a list of all the kiddy birthdays coming up, and congratulate myself on finding a unique gift that doesn't cost a fortune, and doesn't require leaving my living room to organise. Or gift wrap. Because OMG how much does wrapping paper cost these days?